Founder's Reserve
OUR MOST LUXURIOUS, HIGH END, PREMIUM CHOCOLATE GANACHE
Made from the highest-quality ingredients on Earth, our premium dessert sauces are pure chocolate ganache in a jar. Using a classic French technique, we make each small batch with legendary Guittard ® chocolate and cocoa, cane sugar, fresh cream and butter, pure Nielsen-Massey® vanilla and sea salt to create chocolate euphoria.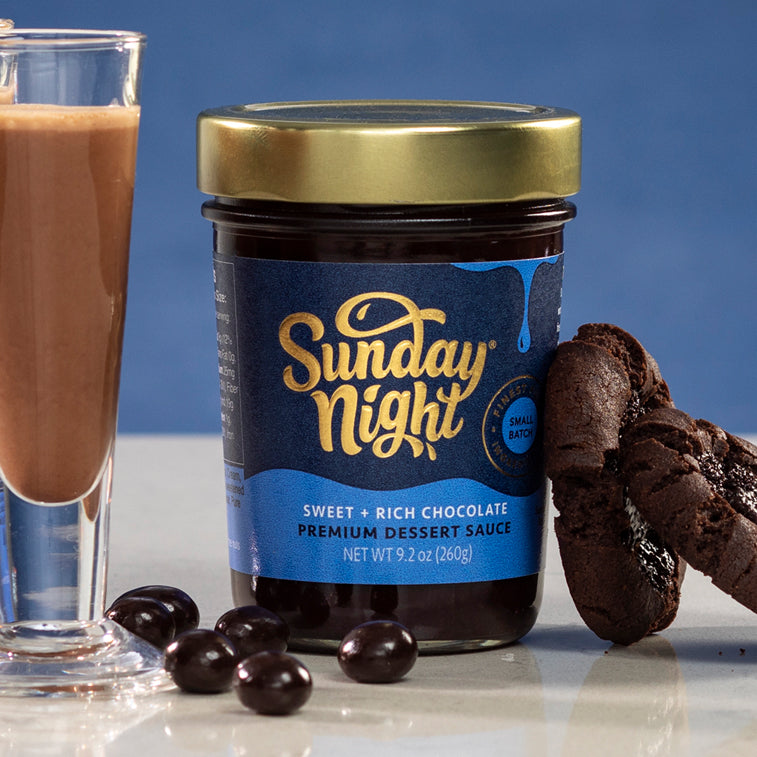 SWEET + RICH CHOCOLATE
Silky. Rich. Divine.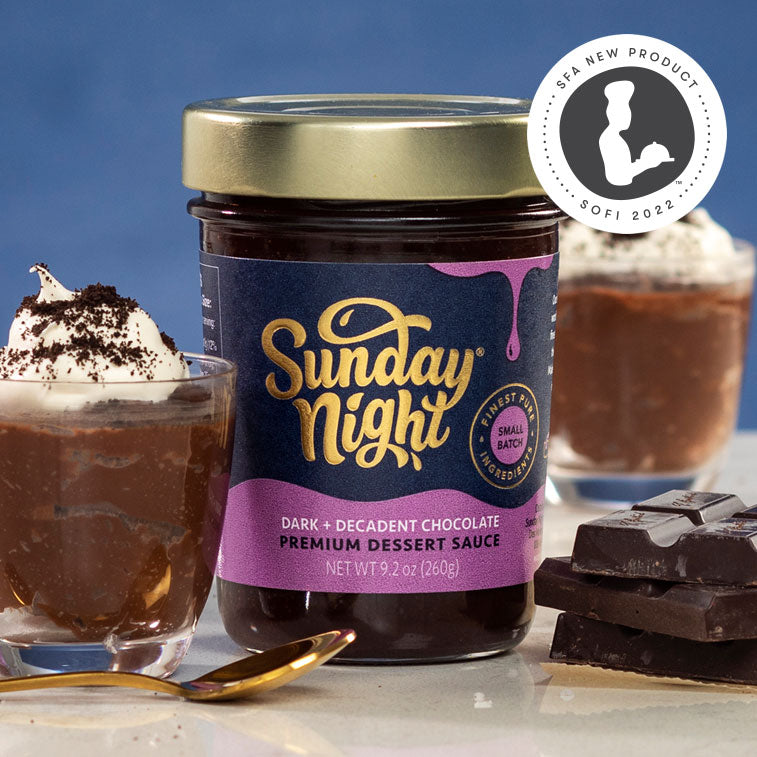 DARK + DECADENT CHOCOLATE
Velvety. Bold. Dark.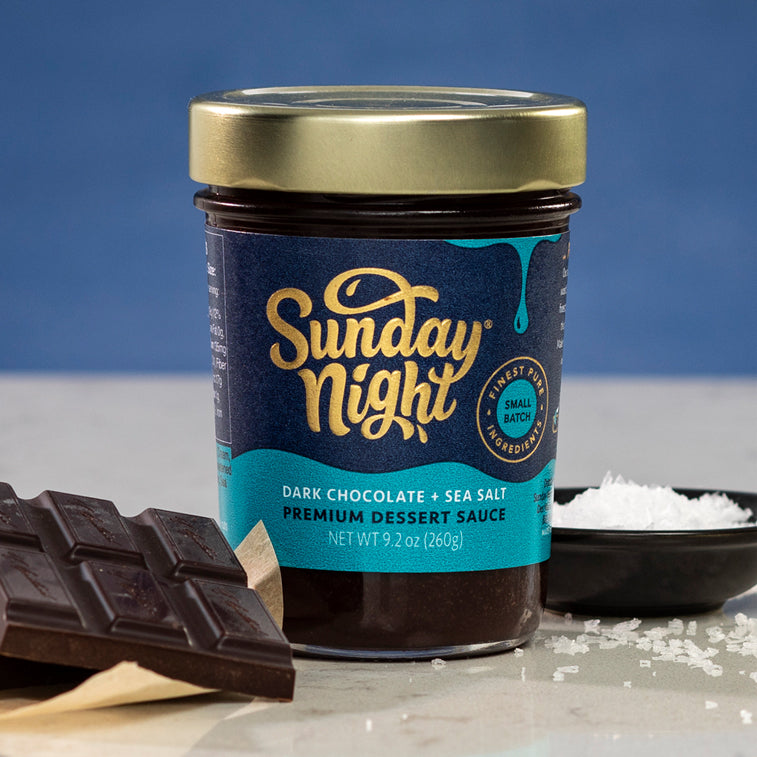 DARK CHOCOLATE + SEA SALT
Elegant. Dark. Salty.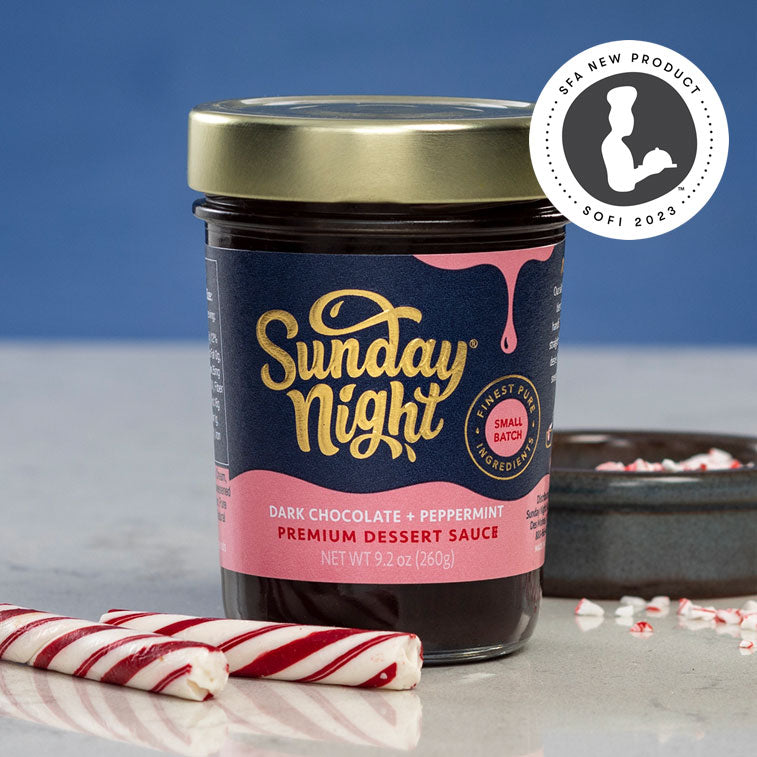 DARK CHOCOLATE + PEPPERMINT
Luxurious. Dark. Minty.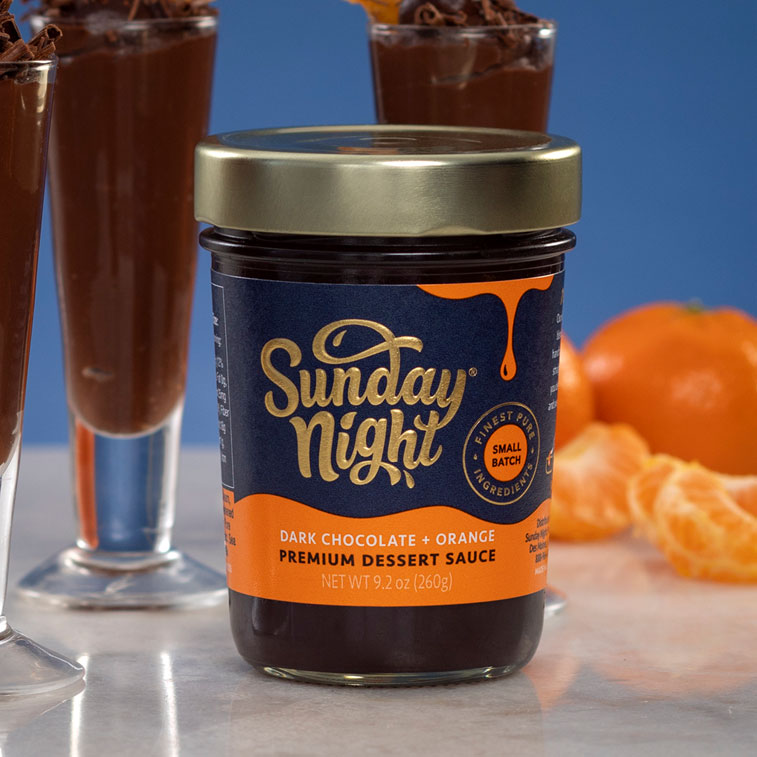 DARK CHOCOLATE + ORANGE
Sophisticated. Citrusy. Bright.
Finest pure ingredients
Our glossy, decadent sauces have no preservatives, no fake flavors and absolutely nothing you need a Ph.D. to pronounce. Sunday Night sauces are always pure, always spectacular and always ready.