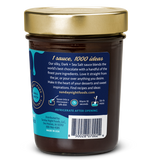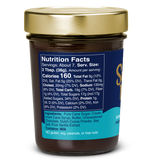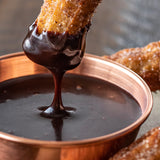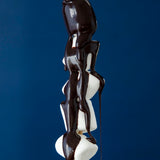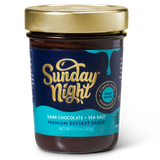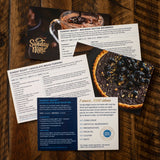 A luxurious, deep chocolate base with savory, salty notes. 
Our Dark Chocolate + Sea Salt sauce adds a savory, salty finish to the legendary taste of the world's best chocolate. Robust and rich, with essence of fruit and warm spices, fragrant cocoa notes, and a lingering salty taste. Salty-sweet lovers will find chocolate euphoria in every bite of this glossy, velvety sauce.
Includes exclusive recipe cards from our founder, Eileen Gannon. 
Pure Cane Sugarundefined Creamundefined Invert Cane Syrupundefined Butterundefined Unsweetened Chocolateundefined Dutch Cocoa Powderundefined Sea Saltundefined Pure Vanilla Extract
Contains: Milk
NO glutenundefined soyundefined peanutsundefined or tree nuts
Serv. Size: 2 Tbsp. (38g), Amount per serving: Calories 160, Total Fat 9g (12% DV), Sat. Fat 5g (25% DV), Trans Fat 0g, Cholest. 20mg (7% DV), Sodium 135mg (1% DV), Total Carb. 19g (7% DV), Fiber 1g (4% DV), Total Sugars 17g (incl.17g Added Sugars, 34% DV), Protein 1g, Vit. D (0% DV), Calcium (2% DV), Iron (6% DV), Potassium (2% DV).
Featured on